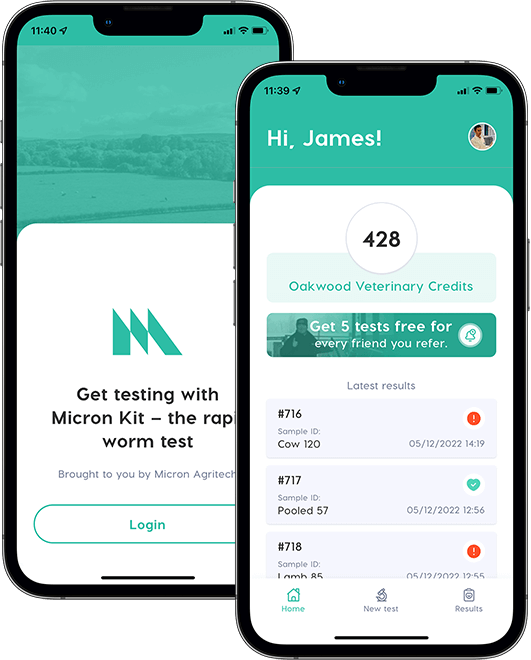 The only app to rapidly test animals for fluke and worms

on-site

and in

real-time

.
Carry out a FEC worm or fluke test anywhere and at any time with Micron Kit. Using AI technology, proficiency-tested results are delivered within minutes straight to your phone. This is animal health reimagined.
Animal health
reimagined.
The average wait time for lab results is two days, which just isn't fast enough. Micron Kit gives you FEC and fluke test results within 30 minutes, giving you time to focus on more important things – like running your practice or providing your clients with a world-class animal health service.
Micron Kit contents: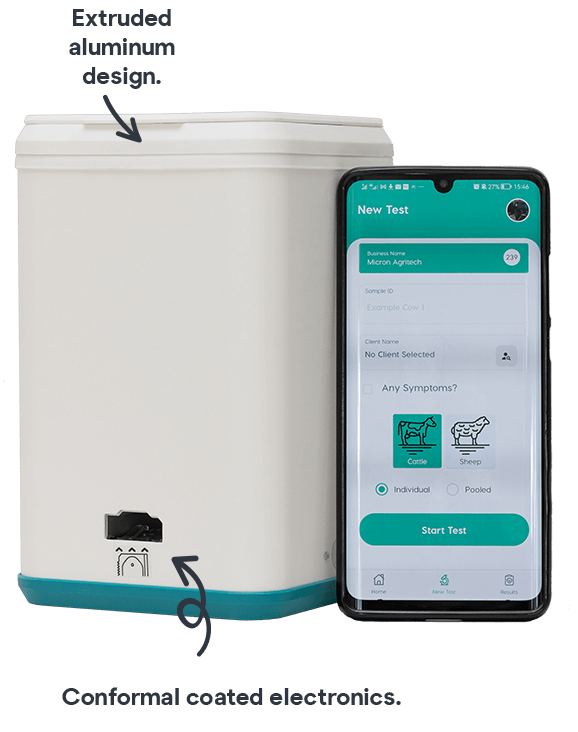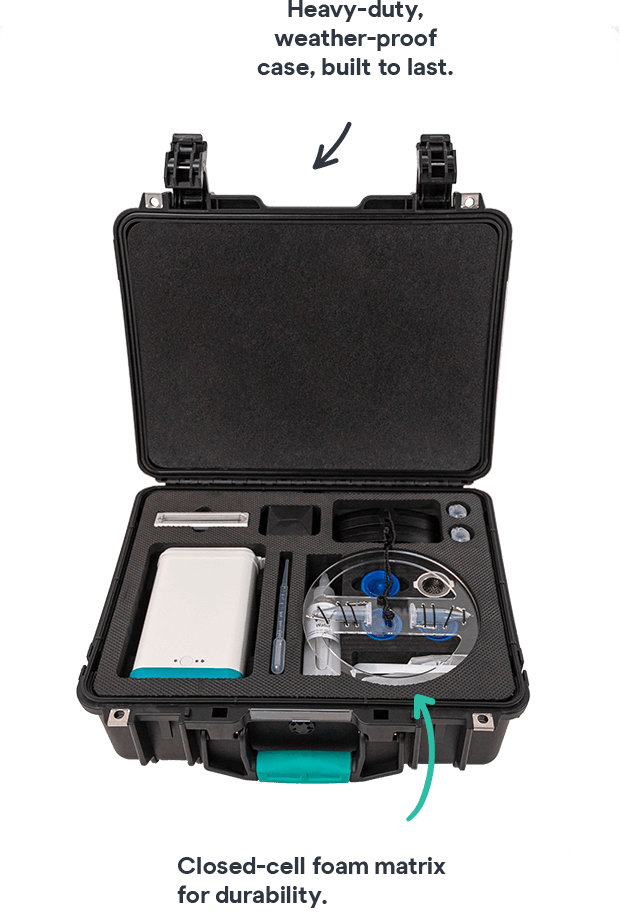 Not just a kit. We are your

partner.
Testing with

Micron Kit

just makes sense.
Testing animals through Micron Kit makes treating animals easier than ever. The Micron Kit allows you to test for fluke and worms, helping identify the disease and administer the correct dewormer to the animal in need, reducing long-term resistance.
Compatible with Ruminant & Equine samples.
Micron Kit can be used to test for GI worms, liver and rumen fluke in cattle, sheep and horses. We are continuously adding new species to our testing platform. An investment in a Micron Kit is an investment in the future of animal health.
Looking to test
with

Micron Kit

?
Want to test your animals with Micron Kit? Type in your address and we will find the closest vet with a Micron Kit for you.
Our

blog.
We regularly publish informative content covering animal health, the agriculture sector, veterinary science and more in our insights section. Want to stay informed and up to date on everything animal health and Micron Agritech? This is the spot!
Order

Micron Kit.
Want to get your hands on the Micron Kit? Find out where the closest distributor is to you today.